Halal monitoring authority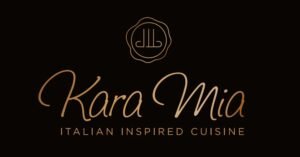 Italian halal food restaurant, Kara Mia is synonymous with excellence in Italian inspired halal cuisine. Our chef has traveled all over the world and has developed sensational flavours that will delight all your senses. We are one of the best dine-in Italian halal food restaurants with one location in Markham and one in Ottawa. At Kara Mia, best traditional Italian halal food is served with a modern twist that will present an element of surprise with each and every bite. Pasta, burgers, and steaks are transformed into unique dishes with our chef's signature sauces and global flavours. We invite you to come into our Italian halal food restaurant for a phenomenal culinary experience that will leave you ecstatic each and every time.
We, at Kara Mia, Italian halal food restaurant, also offer best halal catering services and bring our excellent Italian inspired halal cuisine to you. We offer halal catering for private parties at home, in banquet halls, and also for corporate events. When you can't come to us, we come to you! Give us a call today at our locations in Markham or Ottawa to speak with us to discuss options for your next event. We promise that your guests will be amazed with the quality and flavours that we serve. Italian halal food restaurant, Kara Mia services Markham, Toronto, GTA, Ottawa, Woodbridge, East York, North York and surrounding areas. Whether you're looking for dine in, take out, or catering, we offer the best Italian halal cuisine has to offer.
Featured companies and partners